New Partnership Provides Food from Local Farms to Mercy Patients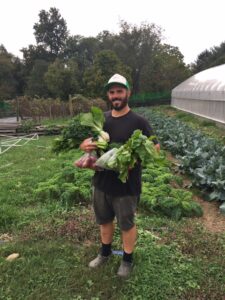 This summer, Mercy is excited to be working with a new local nonprofit, Community FarmShare, to pilot a Food Is Medicine program.  This innovative program, which started in mid-May, delivers fresh produce from local farms directly to 40 Mercy patients with diabetes, who also receive recipes for using the produce provided. Patients received food deliveries weekly for the first 12 weeks of the summer. The program is so successful, nearly all of our current program participants signed up to continue for the second 12 weeks of food delivery. 
"It's a very good program," explains Manuel Hernandez, nutritionist at Mercy who also provides one-on-one nutrition counseling with these patients. "We are seeing improved health outcomes for our patients, and access to fresh, healthy food is helping the whole family eat better."
Manuel also noted that the produce offered includes foods that are new to our patients. "People are trying these new foods and finding out that they like them. And now they are including more fruits and vegetables in their meals."
The availability of this local produce is especially important for low-income families who often cannot afford fresh fruits and vegetables. Andres, a current Mercy patient, told us he appreciates having access to "fresh foods that are sometimes expensive to buy." 
Many thanks to Jenny Freeman, founder of Community FarmShare, for her energy and enthusiasm, and for connecting our patients to fresh, locally grown food! For more information about their program, visit the Community FarmShare website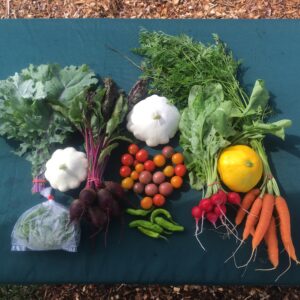 Mercy Medical Volunteers Receive 2022 Montgomery Serves Award as Volunteer Group of the Year!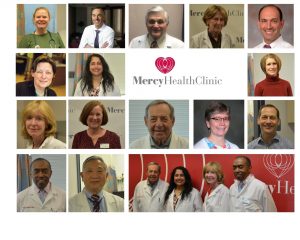 The Montgomery Serves Awards recognize those who have "demonstrated remarkable commitment to service and volunteerism in our community, earning them Montgomery County's highest recognition for their contributions."
We couldn't agree more!
Mercy Health Clinic leverages a small paid medical staff with additional support from approximately 45 medical volunteers, including  board certified physicians. This volunteer corps is essential to meeting the comprehensive needs of Mercy's low-income and uninsured patient population, who receive services free of charge. These medical providers are the core of the clinic's operations, providing much of our primary care and all of our specialty care. 
Thank you to the Montgomery County Volunteer Center for this meaningful recognition! And our heartfelt thanks to our many
medical volunteers for all they do for our patients!
Recent Milestones
September 2016: Mercy became eligible to see patients who have Maryland Medicaid and are covered by two managed care organizations, Amerigroup and Maryland Physician's Care.
May 2019: Mercy recognized by NCQA (National Commission for Quality Assurance) as a Patient-Centered Medical Home.
September 2019: Mercy became part of the Community Integrated Network of Adventist Healthcare, allowing for collaborative partnerships with other network providers, data sharing, and increased referrals of new Medicaid patients.
May 2020: Mercy approved to see patients with a CareFirst health plan subsidized through Affordable Care Act.
October 3, 2020: Mercy recognized 20 years of service to our community. The pandemic has underscored the importance of our founding mission: to provide high quality healthcare for those who need it.
June 2021: Mercy launched our current strategic plan in February 2020, with a key priority of adding adolescent patients (ages 13-17). Despite the pandemic we focused on capacity building to add adolescent patients to our practice, and began seeing youth in June 2021.